Testimonials
The Benefits of Sing Ong Tai Chi?
Why do you practice Tai Chi ?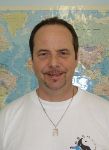 My work (sales) is a source of constant stress. I am a nervous and hyperactive person and was looking for a way to reduce this stress and gain self control. I visited other Tai Chi schools in the greater Montreal region before I signed up for Sing Ong lessons. As far as I'm concern Master Lim's Sing Ong Tai Chi is the real school of Tai Chi in comparison with the "commercial" Tai Chi taught by others. Master Lim is one of the rare Master teaching the art of Tai Chi based on discipline and the true values of this philosophy.
What benefits have you gained from practicing Tai Chi ?
Sing Ong Tai Chi brought me exactly what I was looking for and much more. My body was reacting negatively to the stress by causing back pains, abdominal stress, limited neck movements as well as general body muscle tensions.
After only a few months, the practice of Tai Chi allowed me to benefit of major stress reduction and it's negative effects on my body. Since I started to train, 9 months ago, I have not been to my chiropractor for my neck and lower back stiffness, my abdominal pain related to stress has almost entirely disappeared and I'm gradually getting back my calm. I realize that my physical and mental energy has a greater balance. The practice of Master Lim's Sing Ong Tai Chi has help me heal my body and mind and has become, for me, a natural "drug" witch I can no longer ignore.
In what ways has SOTC helped you understand the principles of Tai Chi ?
I now realize that Tai Chi is much more than a sport. It is mostly a philosophy, a discipline and even better, a way of life witch helps me find my physical and mental balance. Regular practice of the Tai Chi exercises adapted to my day to day activities helps me build my self confidence, self esteem, concentration, patience, tolerance and flexibility.
This non violent discipline is practiced slowly in a calm and relaxing environment. I strongly recommend it to anyone who wishes to increase their limits and discover calm and inner peace.
January 19, 2009
Why do you practise Tai Chi?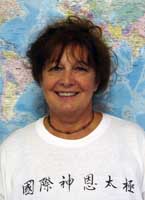 I was looking for an activity that is different from Yoga. I wanted an activity
that could bring me well-being and satisfaction. After assisting Master Lim's class, I have decided to be part of the Tai Chi group.
That culture was corresponding to my needs. The energy, the calm and the inner peacefulness that I felt in that class had convinced me to follow Master Lim and his wife Julia.
What benefits you have gained from doing Tai Chi?
Tai Chi gave me more than I was expecting. After passing a cervical scanner, I was diagnosed a posterior central hernia to the C4 and C5 vertebras, osteophytes to the C5 and C6 vertebras and a fusion to the C6 and C7 which made me suffer and was giving me migraines.
Tai Chi training has helped me a lot. Now, I have more flexibility, less pain and I am more well-balanced energetically, physically and mentally.
How SOTC has help you understand the principles of Tai Chi?
SOTC brought me to be closer to myself. The training of Tai Chi movements has permitted me to develop patience, perseverance, also equilibrium and concentration.
In Master Lim's teaching, I have discovered that there is a lot of depth and details to integrate into the movements.
All the movements must be felt in the deepest part of our body and spirit. We must leave aside the exterior universe.
To look, listen and train is the best way to integrate that philosophy.
Tai Chi is a way of life.
Why you learn Tai Chi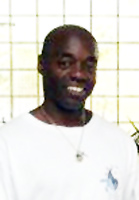 I decided to practice Tai Chi because I was becoming very stressful and I was developing a depressed attitude toward my health and I was seeking something to help me to calm down as a Martial Artist. I always have been somewhat an hyper Martial Artist; for example, not relaxing when I was teaching and I was seeking to improve my health condition pertaining to having pain in my chest and relieving the numbness in my left arm.
What benefits you have gained from doing Tai Chi?
Here I would like to state that practicing Tai Chi has brought my focus back to the Martial Arts and to myself and to my family. Tai Chi has helped me to have an holistic approach to my health pertaining to mind, body, and spirit peacefulness.
Like I stated in the beginning statement above, I was having pain in my chest and my left arm was going numb. Here, I would liked to mention that heart attack, high blood pressure, hypertension, prostate cancer and diabetes problems run in my immediate family. My beloved mother is suffering from diabetes in a nursing home at this present time (she is completely blind from the disease). I had a younger brother who died at the age of 37 yrs old of an heart attack. One of my late uncles died of a heart attack in his early 60′s and my father who is still living now had two heart attacks thus far and one of my uncles died of prostate cancer recently.
I do believe if I wasn't practing Tai Chi, I would have one of these health conditions. The only thing that I'm concerned with at the present time is my PSA (Prostate Specific Antigen) test. Every year I have to have this done; because of my borderline level. I do believe, If I wasn't practicing Tai Chi, this situation would be worse than it is.
How SOTC has help you understand the principles of Tai Chi:
Now I realized that only when you are relaxed your mind and your body can function at its optimum level. By practicing Tai Chi, I'm learning to control everyday stresses and I have noticed improvement in my health pertaining to my mental and physical well being. I'm learning that the more you relax the chi will flow much better through out your body.
I would suggest to anyone who is seeking another alternative to their health pertaining to their mind, and to relax and rejuvenate their body, increase their resistance to disease and gain new strength and vitality, young or old, fit or not, Tai Chi offers numerous benefits and it can be experienced by everyone.
Utica, New York
February 2005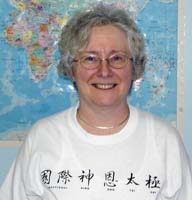 I first started doing Tai Chi because I wanted to exercise. I was looking for a soft, low-impact exercise. I quickly became hooked on Tai Chi. I am 57 years old.
Tai Chi helped my osteoarthritis and my lumbar subluxation by strengthening my muscles and by diminishing the stress and tensions due to everyday life.
I also acquired greater concentration at work.
I realized that it is the soft, slow movements in Tai Chi that are beneficial.
Practicing the Sing Ong Tai Chi method made me less nervous, and in better shape physically, and it increased my self-esteem.
Thanks to Sing Ong Tai Chi and Master Lim, to the patience and the advice, always given with patience, I am in better shape, both physically and mentally.
February 2005
For Information: Sing Ong Tai Chi 450-963-1012